Turning Passion into Purpose. Purpose into Impact.
Organizational Strategy
The Big Ideas to Drive you Forward
What is the best way to advance and fulfill your organization's mission in the current environment? What are the big goals that will inspire your Board, staff and stakeholders? How can you anticipate and lead change in your field? We help your organization answer these questions in a way that brings focus and clarity to your daily work.
Business Models
Realistic Pathways to Your Goals
How does your organization create value? Who will fund your work? Are your revenues and expenses aligned with your strategic goals? Can you tap available resources in new ways to scale your impact?  Let us help you make the best possible use of your assets and resources to build a sustainable and effective organization.
Operations
Smart Ways to Facilitate Your Work
Does your organization have the capacity to implement your strategy? How can you align your organization's processes, people and resources to meet your goals? What capacities and values do you need to enhance? What can you let go? We provide the guidance and support you need to move seamlessly from a smart strategy to faithful execution and desired outcomes.
Assessment
Accountability, Learning & Growth
Do you have the information you need to learn and excel? Are you collecting the right data to inform day-to-day decisions, monitor operations, and document your impact? We can help you choose the right metrics, set up systems for data collection, and organize the information to uncover its implications for strategy and management.
Telling Your Story
Building Strong Relationships
Who are you? What do you believe? Why are your organization and its vision important?  We help you craft stories that express your organization's identity, values and contribution in a way that inspires your Board, staff, members, funders, and other stakeholders.
Comprehensive, Integrated Support
From the big existential questions of mission and purpose down to the nitty gritty of measuring results, we offer the customized support you need to grow the impact of your organization. You can use us to design an initiative from soup to nuts, or access specific skills to compliment your staff's expertise.
Regardless of the scope of our engagement, we take a holistic view of your organization. When we advise you on any particular issue, we keep all parts of your organization in mind and develop solutions that fit your resources, circumstances and aspirations. If there are any gaps or misalignments that threaten to block your success, we will identify them and help you address them cost-effectively.
They are creative, enthusiastic, energetic, responsive, and produce excellent results. Whatever your field, they'll amaze you with how quickly they come up to speed to understand your business and how to help you move ahead.
Mary Tyrrell
Practical, Human-Centered Strategies
We use data to ground an anchor our thinking. We use theoretical frameworks to organize ideas and information. We use our analytical skills and experience to give meaning to what we see and hear.
But the most important component of our design process is: People.
People like your staff, Board, stakeholders and constituents. People whose perceptions, decisions and behavior affect the result of any strategic initiative.
Sound analysis and empirical insights are just the start. We combine them with an understanding of the factors that drive the decisions and actions of individuals and groups. Our inclusive, human-centered design approach yields strategies that are creative, inspiring and realistic. They also enjoy the broad support needed for successful and faithful implementation.
Working with CNPS is a joy and a privilege. The organizational strategy that we developed with their help has fundamentally reshaped our work and created a strong future.
Rebecca Wodder
An Experienced Team
All the Center's projects are led by its two principals, Dr. Purnima Chawla and Mr. Ravi I. Singh . They bring you smart, creative thinking as well as the wisdom they have gained over two decades of advising similar organizations.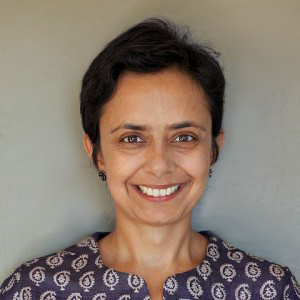 Purnima Chawla
Founder and President
About Purnima
Purnima is a recognized expert in developing and implementing strategies that help organizations advance their missions and accomplish their goals. She has provided organizational, programmatic and marketing counsel to a wide variety of nonprofits, foundations, social businesses and government agencies, especially in the areas of health, environment and international development.
Clients value Purnima for her sharp, incisive thinking and her ability to organize large amounts of data to arrive at critical insights and "breakthrough" solutions. Her deep understanding of individual motivation and group dynamics enables her to translate visionary ideas into practical strategies for changing the behavior of organizations, their stakeholders, and their communities. In addition, clients appreciate Purnima's integrity, commitment and openness to different opinions, qualities that earn her the respect of all stakeholders.
Before starting the Center, Purnima served as Senior Vice President at Equals Three Communications. Earlier, she was Vice President at Porter Novelli. Purnima has a PhD in Psychology from Columbia University, and enjoys hiking, rock climbing and yoga.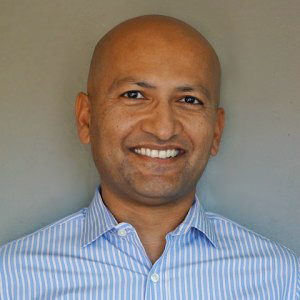 Ravi Singh
Co-Founder
About Ravi
Ravi has over two decades of professional experience as a researcher, evaluator and strategist. His career includes positions at leading research firms like Roper ASW, leading public relations firms such as Weber Shandwick, and nonprofit organizations like the Sesame Workshop and the Foundation for Accountability (FACCT).
Skilled in both quantitative and qualitative research techniques, Ravi has conducted survey research in over 30 countries and has facilitated more than 400 focus groups. His experience enables him to pick up patterns and nuances, detect nuggets of information in vast pools of data, and use this information to address organizational concerns. His research has informed a wide range of organizational initiatives including communication and education programs, program evaluation, brand development, public affairs, business plan ratification, product marketing, and reputation and issue management.
Ravi holds an M.A. in mass communications from Bowling Green State University and has undertaken advanced graduate work in communications at Columbia University. He enjoys a variety of outdoor pastimes including running, hiking, biking and golf.
Our Guarantee
Once you choose to work with us (and we with you), we are completely invested in your success. This means that we will do whatever it takes to get the job done right.
We don't expect you to pay for that extra time. We make the project risk-free for you by offering our services at a fixed price. Your costs don't change as long as the scope of the work stays the same.
So send us all your documents and data. We want to know everything. Tell us if we've missed something. We'll gladly go back and explore it thoroughly. Invite us to be on calls with your stakeholders. We're happy to address their concerns and go the extra mile to secure their buy-in. Call us to share your thoughts and ideas, doubts and concerns. We welcome that exchange.
We are part of your team. We will do our best for you.
Our experience with the Center for Nonprofit Strategies was a tremendous success. They quickly internalized our mission and organizational culture and led us through a vigorous, thoughtful, and inclusive planning process. The end result is a sharply focused six-year road map to success.
Matt Sicchio
Our strategic planning process was very consuming, enriching and transformative beyond our expectations. Julie Howard
Our expanded work and focus is creating substantial results and a renewed commitment and sense of mission and excellence throughout the organization. … You deserve a big piece of the credit for doing such an excellent job, both of understanding SELC quickly and getting the best thinking on the table focused and organized. Rick Middleton
Working with the Center for Nonprofit Strategies ranks as one of the most valuable professional experiences I've  had yet in 20 years as a public policy communicator. Andy Ware
Center for Nonprofit Strategies was granted the "Best of Alameda" Award in the Business Management Consultant category for the years 2014, 2015, and 2016. This award honors companies that enhance the positive image of small businesses through services to their customers and our community. These exceptional companies make Alameda a great area to live, work and play.
Alameda Awards Program